This Site Is Strictly Informational!... We Are Not An Actual Fishing Guide Service!

"Fishing Brooklyn By The Sea"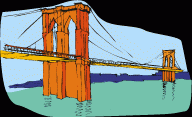 Brooklyn, USA---"How Sweet It Is!"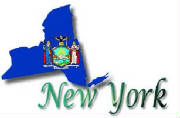 The TROUT Is Our Official State Fish! - The BASS Is Our Official NYC Freshwater Fish!

GOD BLESS AMERICA - ERIN GO BRAGH!
"OUR FISHING FLEET IS WAITING FOR YOU TO BOARD!"... (c) 2001 M.T.WRIGHT
We Are A Sister-Site Of The 'Anglers Guide To Recreational Freshwater Fishing In Urban NYC Parks'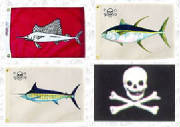 WELCOME TO OUR HIGHLY ACCLAIMED, HIGHLY PRAISED, WELL VISITED NYC FISHING WEBSITE!. THANK YOU ALL!!! ...TIGHT LINES!!!

Our Sister NYC Parks Freshwater Fishing Website is Celebrating Ten Years On The Worldwide Web...2000-2010!!!

***RESPECT...It's A Brooklyn Attitude!***

***IMPORTANT NOTICE (December,2012)...DUE TO THE STORM SURGE FROM RECENT HURRICANE SANDY, ALL OF THE "Hot Spots" NOTED HERE ON OUR WEBSITE HAVE GREATLY SUFFERED DAMAGE. Damage, Piers Destroyed, Shoreline's Washed Away. It is recommended NOT To go To Them. It May Be A Log Time Before They are fully restored. Many are Officially Closed To the Public. Thank You!.

URGENT NY STATE ANGLER ALERT- As Of October 1st., 2009, You Are Now Required To Have a Valid NYS DEC Marine Water Fishing License (1 Day, 7 Days, etc.), To Fish The Marine Waters (Saltwaters) Of NY State!!!. That Law goes National in 2011!.

Friends, If Ya Catch A Good Legal Sized Fish At Any One Of The Spots Noted n Our Website Here, And Have A jpeg Photo Of You and That Fish, E-Mail It To Us (

nytvnews@hotmail.com

) And We May Post It. Sorry, No Payment For Its Use Will Be Issued. I Must emphasize, Only Photos from Our Noted Spots...Not A Charter, Party nor Private Vessel (Boat), Or Some Other Non-Listed Spot. I Will Reject Them. Thanks.

9/08/09- Manhattan Beach side Seawall reconstruction in Sheepshead Bay is completed. Signs now posted stating "No Eel Or Shellfish Fishing!."

NYC FRESHWATER ANGLER ALERT: Both MEADOW And WILLOW Lakes In Flushing-Meadows Corona Park, Queens (NYC Parks Facilities) Are "CLOSED TO FISHING!."

URGENT ANGLER HEALTH ALERT / WARNING: (Feb. 24, 2006)- DO NOT FISH 'LOWER BAY'/'GRAVESEND BAY/CONEY ISLAND CREEK. Reportedly a 2007 report conducted concluded that increased levels of lead and mercury were found on the surface level of the Bay. Said Toxins could kiill the marine life that fills the bay, and potentionally endanger animals, including humans, who might "Eat Fish they catch in the Bay." (Source: Full Story In The 2/22/07 Issue Of The Kings Courier). In Addition, Surface Sediment Toxins Still Reportedly Exist In The Canal Way Waters Of The Gowanus Canal (Source: 4/07- A Recent Tv News Feature). You also Do Not Want to fish the waters of 'Newtown Creek', From The 'Pulsaki Bridge' In Greenpoint into Queens. Esp. The Area Of Diamond St. & Norman Avenue. Cancer Deaths and Other Illness's Are Up In The Community, and many residents are blaming The Areas Tainted-Waters. Private, State Gov. Lawsuits are reportedly going on re: that waterway.

BLOG & COMMENTS: NONE RIGHT NOW!

__________________________________________

Frequently Asked Question: "JUST HOW DEEP IS JAMAICA BAY ?" - Depending on the tide, Jamaica Bay's depth ranges from just a few inches to over sixty feet, with most of the main channels ranging from 25 to 45 feet deep. The smaller channels in the center of the Bay range from 10 to 20 feet. Some of the deepest places in the bay are known as Borrow Pits, where bay bottom was excavated to create fill for Kennedy Airport and other developments. Pits at Grassy Bay have been measured at 46 feet, Norton Basin at 51 feet, and Little Bay at 64 feet. The rest of the bay consists of shallow sandy bottom waters and salt marshes, some of which are exposed at low tide, but covered by several inches to several feet of water at high tide. (Source:NPS/GNRA).






Brooklyn, N.Y., U.S.A.- Kings County- (Dutch) "Breuckelen". 4th. Largest City In America!. Our Motto: "Een Draght Mackt Maght" ("In Unity There Is Strength"). Our Official Borough Color is "Blue and Gold." There are 2.5 Million-plus residents in our Borough.
"Brooklyn Is Now A Leading Popular Worldwide Tourist Destination!." Brooklyn's In Da House, Dawg!" "Come, Explore Brooklyn!." Visit the official Borough Tourism Center located on the 1st. Floor of Borough Hall at 210 Joralemon St. In The "Downtown" Civic Center.
***Our Fishing Future: Proposed New Fishing Pier For The Red Hook Community. Proposed Open- Public Access Waterfront Space, In Locations From Greenpoint To Atlantic Avenue.
'Governors Island' Should be made "Accessible" To Recreational Saltwater Anglers. We strongly Urge City/State officials To designate Spots on The Island for just that purpose.
The Main Topic Of Discussion Here Is "The Best And Most Popular" Dock, Pier, Seawall, Shoreline Surfcast Spots In Brooklyn, U.S.A.!
"ALL NIGHT BLUES HERE!"--- "HALF-DAY FISHING HERE!" -- A Long-Time Favorite Call Out To Passing Citizens And Would-Be Party Boat Users, From Captains And Mates, Along The Emmons Avenue Pier Area.
A Tree May Grow In Brooklyn---But A Fish Can Always Be Found In The Waters Around It. "The Borough Of Churches" Is NYC's Popular "Borough Of Fishing!." "JUST OVER THE BROOKLYN, MANHATTAN, VZ, PULASKI, KOSKIUSKO, GIL HODGES-MARINE PKWY., And WILLIE B. BRIDGES--- And Through The BKLYN.-BATTERY TUNNEL!." "COME, FISH BROOKLYN!."



"Ooh, So Those Are The Spots Everyone's Fishing!...I Knew It, I Did, I Did!"
WE Are A KID SAFE Website. We strongly support parental controls on the Internet.
If you are a parent and want to block your youngsters from visiting "Other" Non-Kid Safe Questionable websites, we urge you to please visit these sites: Surf Watch - Net Nanny - Cyber Patrol - Cybersitter
I Welcome You All To The "First And Original Online" NYC Fishing Photo-Guide, Focusing On Recreational Dock, Pier, Seawall, Shoreline and Surfcast Saltwater Fishing Here In Brooklyn!. We Feature Only "The Most Popular Hot Spots" Here In Brooklyn, NY, USA!. So Come To Brooklyn And Give These Featured Spots and Our Waters A Try. This Is The "Most Difinite And Popular Guide" Of Its Kind, As Per Our Many Past And Recent Site Visitors!. They Use It As Their Guide To Some Great Land-Based And Shoreline Saltwater Fishing Here In Kings County, NY..


Here In New York City, We Are Lucky That Each Of The Five Borough's Are In Many Respects Seperated And/Or Surrounded By Much Saltwater. Brooklyn Especially.

Whether It Be The Atlantic, Jamaica Bay, An Inlet, Or Some Beach Or Back-Bay Area. And We Have The Best Fishing Charter And Party Boats Fleet On The Planet, In Both Gerritsen Beach, And In Sheepshead Bay.


ICE FISHING Is NOT Permitted Directly Out On NYC DPR Parks Lakes and Ponds. No Temp. Or Full-Time Setup's, No Shelters, Period!. While The Ice On NYC Parks Lakes And Ponds May Appear Thick And Safe To Walk On, It Is Indeed NOT. "STAY OFF The ICE"...You Could Take A Fatal Fall Into The Frozen Water. If You Have A Desire To Do Some Ice Fishing, We Recommend You Take A Ride North, To Fish The "Ramapo River" (NY Side) For Instance. Location: Route 17 In Sloatsburg, NY (Rockland County).

Many Of Our Elected Officials, Especially The Brooklyn Delegation, Have Great Plans Laid-Out To Some Day Make Much Of Brooklyn's Shoreline MORE Recreational. We Hope Their Plans Include New State-Of-The-Art Fishing Piers As Well. The Southern Tip Of Bay Parkway At Ceasars Bay Is A Great Spot For Such A Pier!. So Are A Great Many Waterfront Spots Along The Proposed Future "Brooklyn Greenway", From Greenpoint To Sunset Park. It Is Imperative That All Recreational Anglers Here In Brooklyn E-Mail, Telephone, Write Each Of Our City And State Elected Officials(Esp. The Brooklyn City Council And State Assembly Delegation), Urban Planners, Local Community Boards, And Insist That "Any Future Open Brooklyn Waterfront Parks And Spaces MUST Include Recreational Fishing Piers". "The Canarsie Pier, And The 69th. Street Pier Alone Just Will Not Suffice Such A Need!...We Require Others In Addition To Them!."


I Am Quite Positive That Like Many Other Saltwater Anglers, You Too Will Frequently Use This Guide To Plan Your Day Of Enjoying Some Great "Brooklyn Land-Based And Shoreline Saltwater Fishing!." Should You Be On A "Salt Free Diet", Please Visit Our Sister "NYC PARK ANGLERS GUIDE" To Recreational Freshwater Fishing In Urban NYC Parks!.
Please Excuse Us If Our Gaelic Language Translations May Be Incorrect...Corrections Appreciated...Slainte!.
Tight Lines To You All...See Ya On The Beaches, Party Boats, Piers, In Our NYC Parks, Or On The Brooklyn Shorelines!...
(Mike W., Recreational Angler,Indy NYC Parks Fishing Advocate, Web Master,Site Creator, Brooklynite).
Notice: We Have Consolidated Our Events & News Pages Together Into One!.
Sept. 22, 2005 - We Have Added Midi Music Clips And Sound Clips To Our Website.
Should You Have No Desire To Listen To Them, Please "Lower Your Puters Volume Level."

NY STATE DEC SALTWATER FISHING RULES & REGS.(Click)
NYC OEM STORM EVACUATION INFORMATION (Click) - "As If Some Of Us Are Really Gonna Use It!")
NYC DEP WATERSHED-RESERVOIR FISHING
MTA/TBTA LIVE NYC BRIDGE & TUNNEL CAMS (Click)
NYC DOT LIVE BROOKLYN TRAFFIC CAMS (Click)
BROOKLYN, U.S.A...."The Best Is Yet To Come!"
(Borough Pres. Marty Markowitz)


"AND SHOULD ANYONE TELL YOU FISHING URBAN NYC PARKS LAKES And PONDS IS NOT, TELL THEM THEY ARE FULL OF BUNKER!"...NYC PARKS FISHING IS "HOT!"...VISIT OUR SISTER "NYC PARK ANGLERS FRESHWATER FISHING GUIDE" WEBSITE TO READ WHY!!!...WE ARE The LEADING NYC PARKS FISHING SOURCE, And EXPERTS ON THE SUBJECT!!!
Mike's ANGLERS GUIDE TO RECREATIONAL FRESHWATER FISHING IN URBAN NYC PARKS (Click)
PLEASE Sign The PLEA FOR NYC PARKS (Click)

For Information References Relating To "Hot Spots On Our Web Site:
"DPR" = NYC DEPT. Of PARKS & RECREATION.
"NPS"/"GWNRA" = NATIONAL PARK SERVICE.
"NYSDPHP" = NY STATE DEPT. OF PARKS & HISTORICAL PRESERVATION.
"NYC DOT" = NYC DEPT. OF TRANSPORTATION, ARTERIAL HIGHWAYS BUREAU.
"MTA"/"TBTA" = METROPOLITAN TRANSP. AUTH.- TRIBOROUGH BRIDGE & TUNNEL AUTHORITY.
DO NOT FISH HERE..."HEALTH HAZARD!": Do Not Fish In, Or In The Area Of "Fresh Creek", The Area Of The "Fresh Creek Landfill", The General Area Of The Belt Parkway, Pennsylvania Avenue, Along The South End Of Fountain Avenue, And By The Gateway Plaza Shopping Center At Erskine Street. Avenue." If You Choose "To Glow Green" In The Near Future, Than Certainly Do So!. Remember, The Remnants Of A Former Sanitation Landfill Still Exists There.



FULTON FERRY LANDING...A Waterfront NY State Park,Which Runs From Under The Brooklyn Bridge, East To Just Past The Manhattan Bridge In "Dumbo." Fishing Is Not Permitted There!. Believe It Or Not, The Site Is Strictly "Recreational!." Go Figure, "Recreatinal" But "No Fishing!." Just To Add, Irish Rockers "U2" Performed There Live Not Long Ago, To Promote Their Recent CD Release "How To Dismantle An Atomic Bomb." "It Was A Great Free Show...Thanks "Bono!."



SHELL FISHING IN JAMAICA BAY IS ILLEGAL UNDER NYS DEC RULES And REGULATIONS!

"POACHERS BEWARE!"...NYS DEC WILL GET YOU SOONER OR LATER!.
REGION 2 HAS MARINE UNITS "ON PATROL" IN NYC WATERS! WE SALUTE THEM FOR THEIR ONGOING ENFORCEMENT EFFORTS!



"Hey!...Drew Carey!..."Brooklyn ROCKS" Even HARDER Than Your Beloved Cleveland!....And With More Emphasis, We May Add!."


"Hey, Just Shut-Up And Fish, Man!"

The "Whimpy Theory" ("Gladly Pay You Tuesday For A Hamburger..."Bait Today ?") Just Does Not Work: "YO, YA CAN'T BORROW NOR USE MY B&T UNLESS YOU "SHOW ME THE MONEY, DUDE!"
"Yeah, At The Steeplechase Pier...And All I Said To Them Was, "That's Some Big Snappers You Ladies Got There!" (Central Park Juan)
Memories: C.Y.O. DAYCAMP CONEY ISLAND: Any Other Former Bklyn. Catholic Archdiocese (Catholic Youth Org.) C.Y.O. Coney Island Day Camper's Out There ?. Remember The Camp ?...1950's-1970's. Formerly On Surf Avenue to the Boardwalk, W. 27-28th. Street's ?, Now A Senior Assisted Living Facility. Remember Boarding A School Bus By Your Local Brooklyn Catholic Chuch Parish To Go There Each Morning ?. Are You Out There, Fellow Camper last name of "Walsh" Of Bay Ridge ?. Any Former Fellow St. Brendan's (Avenue "O") CYO Campers Out There ?, Other than my Friend and Neighbor Ray N. ?. 2/2009- GREAT NEWS For Former Campers, Staff and Surf Clubbers!--- There Is Now An Official Camp (Memory ) Website---Find The Website Online.
"Long Winded Tales And Bullshittin'...We Recreational Fishermen Invented Them, The Terms!"...We Will Not How Ever Take Credit For The Migraine Headaches You May Experience From Such Verbal Innuendo. "SHUT UPPPP!."
TWEETY BIRD Is Our Official Mascot!.


We Need Freshwater & Saltwater Reports From The 5 Borough's Of NYC, So Please E-Mail Them To Us!...If You Fish One Of The Noted Hot Spots, Or A NYC Park, Send Your Reports!


DARA RECORDS - #-1 USA Source For Irish Music, Irish Music DVD, Based In NYC!


"I FISH NY!"
"CHEERS" To You All!


WE ARE AN ALERT NOTIFICATIONS SITE
"I FISH BROOKLYN-USA!"




"MORE NYC FRESHWATER ANGLERS AGREE!"
IT'S "CATCH-AND RELEASE" FISHING ONLY IN OUR NYC PARKS---"NO KEEPERS!"
The PROSPET PARK LAKE
(c) 2000 M.T.WRIGHT

PASS ON THE VALUE OF THE SPORT TO A CHILD...

THEY'LL THANK YOU WHEN THEY ARE AN EXPERIENCED ADULT ANGLER!
FIND US ON THE WEB @: "wrightmichael.tripod.com"
If You Cannot Find This Website Via Its Regurlar URL, Then Just "Type In" The "URL" Noted Above, Then Reach Us "Via The Link On The Links Page" On Our "NYC PARK ANGLERS GUIDE" Website!. ***Yo, BOOKMARK THIS WEB SITE***

On Behalf Of Fellow NYC Anglers, We SALUTE This WebSites Founder, Webmaster, Independent NYC Fishing Advocate, And "Cheif Brehon", Mike W.. (Posted By:TheBklynSaltyDog)

All .jpeg Photo Images Posted On This Website Are The Exclusive Property Of Michael T. Wright, a-k-a "wrightmichael", and G. Marks, and S. Spielberger. Steal Them, Use Them Anywhere without permission And You Will Be Billed At The Rate Of $10,000.00 Per Image. And I have an Attorney (Esq., Lawyer) In The Family!.

"I FISH NY!"