Our Forensic Computer Specialist's Routinely Check
Our Database, E-Mail, Etc., For Hacking, ID Theft, ISP Redirect, Spyware, Stalking!
If You Conduct Such Activity And We Catch You Doing So, Upon Us, "We'll See You In A Court Of Law." "Worldwide."
No Matter Whom You Are, Or Represent.

Let us know what you think about Our Site!



Please "SIGN OUR GUESTBOOK", Located On The Bottom Of Our Front "Home Page!." We'd Appreciate It!!!.
NEW E-MAIL ADDRESS: "CW1NY701@YAHOO.COM"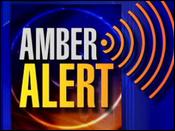 We Are A Registered AMBER ALERT Notifications Member Site!



We Appreciate Your Comments And Views Regarding Our Web Site. Should You Have Any Questions, Please E-MAIL Us!

Entire Site And Its Contents Are Published,2004/2005, By "The Brooklyn Saltwater Fishing Photo-Guide"/MTW Internet Publishing Division- All Rights Reserved. Permission Must Be Granted To Use Certain Written Informational Passage's And Quotes Published On Our Site, If You Intend To Use Them On Another Website, Or For News Media/Publishing/Electronic Broadcast Purposes. You Will Also Be Required To "Credit" Our Web Site As The "Source" For Said Information. All .jpeg Photos, Art, Gif's,Images, Etc. Published On This Site Are Copyrighted, And Cannot Be Used, Downloaded, Uploaded, Etcetera, Without The Express Written Of Us, Or Their Respective True Owners. We Have Posted "Links" To The True Sources For Most "Other Materials" That Are Posted Herein. The Information Provided, Published, On This Web Site Is For The General Informational Purposes Of The Worldwide General Public At-Large, As Perscribed Under The U.S.A. "Freedom Of Information Act", And "The First Amendment."




OUR E-MAIL ADDRESS: "CW1NY701@yahoo.com"!

NOTE--READ!:I Do Not Accept, Acknowledge, Open, Read, Reply To, Nor Ask For Any And All "SPAM MAIL", "PFHISHER MAIL", "UNSOLICITED MAIL", "Other!." Above All, W,hen Corresponding With Us Please Make Sure "Your Subject Line" Is Only Related And In Reference To: "Our Web Site", "Our Web Site Content", "Recreational Fishing In General." If Not, Then Your Mail Will Be Automatically "Deleted", "History", "Trashed"...And That "Is My Final Answer, Regis!."

Thanks For Visiting This Web Site!. Please Come Back And Visit As Often As You Like, And Please "TELL YOUR FRIEND'S And FISHIN' BUDDIES ABOUT US!." Sign Our Guest Book!.
Best Regards, And Tight Lines To One And All!
NYS DEC "ECO" BOB REMINDS YOU THAT ALL NY STATE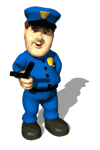 FISHING REGULATIONS ARE IN EFFECT IN ALL NYC FRESH & SALTWATER AREAS!
Say, Do You Also Enjoy "Recreational Freshwater" Fishing ?...In An Urban NYC Park ?...Have You Tried It Yet ?...Do You Require More Information On It ?...Need To Know What NYC Parks You Can Fish In ?...
If You Answered YES, Then Please Visit "Our Sister Web Site" Dedicated To "Freshwater Fishing In Urban NYC Parks!."
Just "Click The Title Link" Below This And You Will Be Instantly Taken There!!!