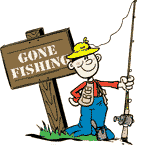 Should You Too Be Like 'ETHEL MERTZ' And Not Know A Thing About Fishing In An Urban NYC Park, Then This Is "YOUR PAGE!."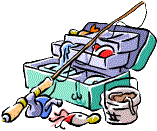 Info. On Proper Bait, Tackle...NYC P&R Fishing Rules & Regulations!


DPR PEP OFFICER BOB REMINDS YOU TO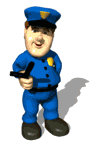 OBEY THE OFFICIAL RULES & REGULATIONS, NO-KILL CATCH-AND-RELEASE FISHING ONLY, PLEASE!
*WARNING* PARK 'PEP's', The NYPD Are Watching
"Don't Get Caught In Our City Parks During Closing Hours!"
To Keep Abreast Of What Is Going On In, And Taking Place For Our NYC Urban Parks, We Recommend You Subscribe To Their 'LEAFLET' Newsletter.
Phone 1-(212) 360-1357 To Get On The Mailing List.
NYSDEC Contour Maps Of Select NYC Parks Lakes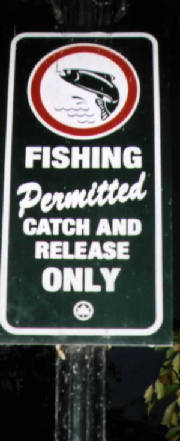 A STRICT RULE IN ALL NYC PARKS! --- NO KEEPERS!
Boats, Flotation Devices, Rafts, Wadeing Are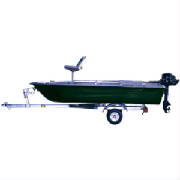 Prohibited In NYC Parks!
"Well, now, take down your fishin' pole and meet me at The Fishin' Hole!"- (The Opening Lyrics To The Andy Griffith Show Theme Song- Ya Know, "That Whistle Tune"):
RECREATIONAL CATCH-AND RELEASE FISHING IS PERMISSABLE IN THE FOLLOWING URBAN NYC DPR PARKS, NOTED ON THE RESPECTIVE PAGES ON OUR WEB SITE. WE HAVE LISTED THE PARKS YOU CAN LEGALLY FISH IN "BY BOROUGH."

WITH RESPECT TO EACH BOROUGH, IF A BODY OF WATER, LAKE, POND, Or STREAM IS NOT LISTED HERE ON OUR SITE, CONSIDER THE FACT THAT IT "IS NOT" A LEGAL OR ADVISEABLE FISHING SPOT. A MAP OF THE FIVE BOROUGH'S OF NYC WILL EASILY HELP YOU LOCATE THE PARKS LISTED HERE. ONLINE TRY "MAP QUEST." ALSO TRY "VIRTUAL EARTH" TO SEE WHAT IT LOOKS LIKE. DETAILED MAPS OF EACH NYC P&R PARK CAN BE ACCESSED ON NYC DPR'S OFFICIAL WEBSITE...USE The "Link" ON OUR WEBSITES "GENERAL INFORMATION" PAGE!.

PROSPECT PARK, Located In Brooklyn, Has "The Most Robust Population Of LM BASS In L.I. & NYC Combined (As Per A Past NYS DEC Survey), If Not All Of New York State." "It Is In Fact "The Best BASS Lake In All OF L.I. And NYC Combined!."

REMEMBER, UNDER NY STATE DEC RULES, ALL ANGLERS 16 YEARS OF AGE AND OLDER "MUST POSESS A VALID CURRENT SEASON NYS FRESHWATER FISHING LICENSE" TO FISH IN THE LISTED PARKS!.
AVOID A POSSIBLE SUMMONS, GET YOUR LICENSE!

RECREATIONAL FISHING IN ALL NYC DPR PARKS IS STRICTLY
"Catch-And Release" Only"; FROM THE SHORELINE"; "ON LAND." "NOT ON, NOR PHYSICALLY IN A LAKE Or POND ITSELF!."

Each NYC DPR Park Has An On-Site Attendant, Or Other Staffer On-Duty. The Larger Parks 24-Hours. The Smaller Parks During Business Hours, And They Can Usually Be Found "In The Park House" On-Site. Seek Them Out Should You Encounter Any Problems. For 24-Hr. Citywide Assistance Call "311." Describe The Exact Problem Or Situation, As Well As The Exact Location In The Park. And Please Do Stay On-Scene To Meet With Them When They Arrive. All Problems Involving The Danger To The Life Of Any Wildlife Should Indeed Be Immediatley Phoned-In, Or Noted To A Park Staffer. Should You Spot Any Environmentally Hazardous Pollution, Or Any Person Polluting A Lake Or Pond, "Call It In ASAP". "Poacher's" As Well!. Thank You.

FACT: If Not For The Work Of The Dedicated Men And Women Of The NYC DPR, The Central Park Conservancy, The Prospect Park Alliance's, The "NATURAL RESOURCES Crews", The "WEP" Teams, Our City DPR Parks Lakes And Ponds,Today, Would Be In The Shape They Had Been Back In The 1970's. Our Compliments To Each Of Them. Your Dedicated Work Is Clearly Evident!.

In Relation To Each of Our Borough Pages, We Have Posted A "Link" To The Respective Borough Presidents Official Website. The Posting Of These "Links" Here On Our Site Is In "No Terms, Nor Way, An Official Endrosement By Them Of Our Website", Nor We Of Them For That matter. Such Information Is For The General Informational Purposes Of The General Public At-Large, Under The Freedom Of Information Act. I Urge All Visitors To Our Great City, And Resident New Yorker's Alike, To "Click The Links" To Their Sites To Get To Know Them, To "Explore" Their Respective Seats Of Government, And Borough. "Come Explore The Wonderful And Fun-Filled Five Borough's Of New York City!."

*There Are Routes To, And In Many NYC DPR Parks*
NYC DOT LIVE TRAFFIC CAMS (Click)
MTA/TBTA LIVE BRIDGE & TUNNEL CAMS (Click)
Before You Head To An Urban NYC Park, Via Car, To Do Some Fishing, Check The "LIVE Bridge & Tunnel Cams" For The Best Bridge Or Tunnel Route, Via The "Link" Above!.
If You Have A Serious Desire To Do Some "ICE FISHING", We Highly Recommend You Take A Trip North Of The City. Fish The Banks Of 'The Ramapo River', Which Runs Along Both The N.Y. And N.J. Sides Of Route 17, Sloatsburg, NY, Rockland County, Is The Perfect Spot. Fish The N.Y. Side, And Make Sure You Have Your NYS Freshwater License On You. The Ever Popular 'Davis Sport Shop' (Rt. 17S) Is Located Nearby, And Has A Wide Selection Of Ice Fishing Gear (All Year Fishing Fresh/Salt Gear) You Can Purchase, Plus Both The NJ & NY Licenses!. Forget Ice Fishing NYC Parks...Head North, Son!. A Map Or Mapquest Will Get YOU There.
WE RECOMMEND!!!
PLEASE RECYCLE ALL USED MONOFILAMENT LINE, HOOKS.

PLEASE PROPERLY TRASH IT!...PLEASE DO NOT LITTER OUR PARKS WITH IT!
Our NYC Parks Lakes And Ponds Have Their Own

Unique Brands Of "Coney Island White Fish!"- Trust Us!


SEASONED NYC PARKS ANGLERS RECOMMEND And USE THE FOLLOWING...
Light To Medium Action Rods; Using A Fly Rod Is A Problem In Many Parks Due To Lack Of Open Spaces, Bushes, And Trees...Not Recommended!; Conventional Or Spinning Reels; Bobbers; Earth Worms; Artifical Worms, SENKO's Are Very Popular Right Now; Spinner's; Small Hooks For Smaller Fish; Rapala's, Strike Kings Work Good; Artifical Divers And Surface Skimmers...Then Again, Anything Goes When It Comes To The Most Times "Finnicky Fish." Best Artificial Colors Are: Black, Blue, Purple, Yellow, And Especially Anything Green. Any Combo Of Those Colors. I've Personally Had Much Luck With Tube Worms In Prospect Park!.

Hey, You Are The Angler, So DO Experiment With What Works Best For You, Or May. As Always, Time, Weather Conditions, Other Such Factors Do Play A Major Role When Freshwater Fishing In A NYC Park, Just As They Do Saltwater Fishing, Only Exception Is That There Are No "High Tide, Low Tide" Conditions In Our City Parks. Tough They Do Overflow Their Banks After A Heavy Rain Storm (Esp.A N'oreaster). Remember The "Lead Sinker & Barbless Hook" Prohibition In Effect In ALL NYC Parks!

There Are No Trout Nor Walleye In NYC Parks Waters!. Use Of Sein Nets In NYC Parks Is Strictly Prohibited!.

PLANNING A FISHING TRIP TO PROSPECT PARK ?...DO NOT KNOW THE LAKE, THE FISH HABITS, THE PROPER B&T TO USE THERE ?. Then, I, We Highly Recommend You Seek Out The Parks Top "Angler And Expert" 'JACK' (Afro-America Fella, Retired U.S. Marine. 'Semper Fi'). HE IS USUALLY THERE IN THE A.M. TO EARLY AFTERNOON During Season. SEEK HIM OUT...ANY OTHER ANGLER CAN POINT YOU IN HIS DIRECTION "IF HE IS THERE". WHEN YOU MEET HIM, DO TAKE 'JACK 101' FISHING LESSONS. HE WILL LEAVE YOU MOST ENGLIGHTENED.
And For The Record, "Large Surfcasting Rods DO NOT Work In NYC Parks, Period!." 10 ft. to 15 Ft. Rods Are A Waste Of Your Time...You Wlll Get Your Tackle and Bait Tangled In Bushes And Trees For Sure, Using Them. Purchase A Small-To-Medium Action FW Rod To Do So. Hell, Even A Stick With A Small Hook, Float, And Bread Or Kernel Corn As Bait WORK!. Even A Small Kiddie Setup Works...Bamboo Poles Too. I've Seen Guys Use Sticks, Fallen Thin Tree Branches In Prospect Park And Actually Hook Fish!. " "Larry", A Seasoned Angler In Prospect Park, Uses Only A Stick, And A Small Hook With A Pc. Of Aluminum Foil On His Small Hook, "And He Catches BASS, Sunnies, The Other Species With That Mere Setup"..."And He Has Been Fishing That Way For Many Years!."
Educators And Their Students Can Learn Valuable Hands-On Experience About The Environment, Nature, Understanding Species Of Fish, More!...NYC Urban Park Rangers Offer CLasses, Events, Seminars Geared To Students...They Are Given At The Dana Discovery Center At The Harlem Meer In Central Park, At Alley Pond Park In Queens, The Environmental Center In Marine Park, Brooklyn...Plus, At The Audobon Center In Brooklyn's Prospect Park. The Nations "First Audobon Center", To Be Exact. Please Phone Them, Or Visit Them At Their respective Websites For More Details!.
WEST NILE VIRUS WARNING: Anglers, The NYC Dept. Of Health Needs Your Assistance In Combating This Deadly Disease. While Fishing, Should You Spot Any "Dead Birds, Especially Blue Jays And Crows", Immediatley Dial "3-1-1" To Report It. Shold You Also Encounter Any Spots Where There Are Stagnant Pools Of Water, Especially If There Are Mosquitoes, Also Report It.

It Is A Fact That All NYC DPR PARKS, Fishing Lakes And Ponds Are "Highly Eutrophic." PROSPECT PARKS LAKE Is Especially!.
"WHERE'S The JOHNNY ?": Folks, The Lakes, Ponds, The Out-Of-Sight Covered Wooded Areas Covered, Hidden By Bushes, Trees, et al.,Within Our NYC Parks "ARE NOT PUBLIC RESTROOMS!." Use The Appropriate On-Site Public Restrooms Should You "Have To Go." If It's A Walk To One, Just Dot It. Get Caught Ya Can Be Issued A Summons Or "Locked-Up"... and Believe Me, No One Wants To Face A Judge Nor A (snickering) packed Courtoom On Such A Charge. Thank You!.


SKIN CANCER: A-k-a "Melanoma." We Anglers Are Very Subsepticle To This Deadly Killer. You Are Urged To Wear Long-Sleeve Shirts, A Baseball Cap Or Hat While Fishing In Open Sunny Areas. Also Use The Highest Rated Level Sunscreen To Protect Yourself. Good Health To You All!.
Remember, TO REPORT A Park Property-related EMERGENCY, Or A General Park Problem IN ANY URBAN NYC PARK, Just DIAL "3-1-1." Police Or Medical Assistance at "9-1-1" Please.


We Urge All Our NYC Site Visitors To Please Support The Dedicated Men and Women Of The Volunteer Ambulance Corps. Listed On Our Site. Your Financial Suppport Is Needed...And Please Join Them And Volunteer Your Time. Should Your Local Corps Not Be Listed, We Urge You To Support Them As Well. "Dedicated To Our Friends At The Flatlands VAC!."
TIDES Schedules(For You Saltwater Anglers Out There!)-(Click)

MEET THE TOP RESIDENT NYC DPR PARKS FISH:
BLUE GILL, BULLHEAD CATFISH, LARGEMOUTH BASS Are Common Residents Of The Majority Of NYC DPR Lakes And Ponds Where Fishing Is Permissable. BLACK CRAPPIE Can Be Found In PROSPECT PARK And Five Others. The PROSPECT PARK LAKE Has And Abundant, Robust Population Of Both Blue Gill And Largemouth Bass, More So Than Any Other Park Listed Here On Our Site. To Help Reduce The Abundant Blue Gill Population In Prospect, They Introduced Some Young Chain Pickerel Into The Lake, A Few Years Ago. Both BLUE GILL And BLACK CRAPPIE Are Often Refered To As "Panfish" Or "Sunfish." CARP And PERCH Can Be Found In A Few Parks Lakes And Ponds, But Not As Many As We Anglers Would Have Liked. Again We Emphasize The Point That All NYC DPR Lakes And Ponds Are "Highly Eutrophic", With Prospect Parks Being "The Most Eutrophic".
Black Crappie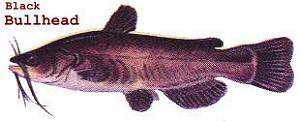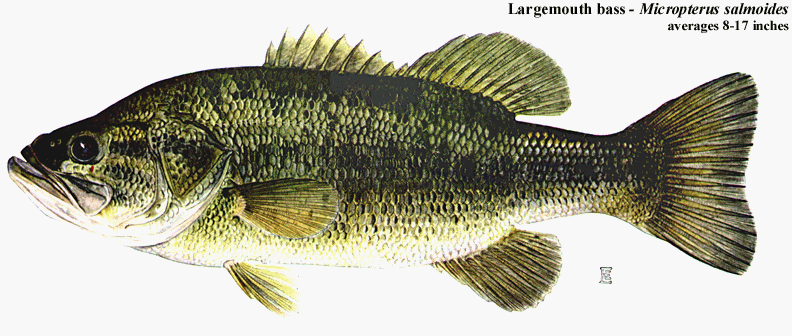 Largemouth Bass

RULE #-1: "CATCH-AND-RELEASE FISHING Only!"
Pesca del reten y del lanzamiento!
Chwytac (Chwyt); Wypuszczaja, Polow rby (rybacki)Tylko!

"OI VEY, PUT IT BACK!...IT AIN'T KOSHER ANYWAY!"
"NO TAKEY FISH, Ok?"
"You Take Fish From Lake Or Park, NO SOUP FOR YOU ,Ten Years!."
POACHING IS ILLEGAL IN NYC PARKS!.
FISH IN ALL NYC PARKS LAKES And PONDS ARE NOT INTENDED TO BE TAKEN HOME TO BE EATEN!.
THE FISH IN NYC PARKS' LAKES And PONDS ARE NOT INTENDED TO BE SOLD AS FOOD IN TAKE-OUT RESTAURANTS!.
"YOU'RE BUSTED!": "Yo!., If Ya Shoot A Video Of You Fishing A NYC Park, You Are Seen In Da Video "Bagging Or Bucketing The Fish" (etc.), For Removal From That Park, And Better Still "Post It On YOU TUBE" Or Elsewhere, Thank You,"We Know Whom You Are!." So too do The Urban Park Rangers, Parks Patrol, and last but not least, NYSDEC. Get The Picture ?, Cause "YOU" Friend Then Gave Them "YOURS" Showing Exactly Whom "YOU ARE." Hey, Thanks For Doing So, Dumbass Rule Violator!. "Put Them Back, Period!."
ANGLERS PLEASE NOTE: Since Fishing In NYC DPR Parks Is On A Catch-And-Release Basis Only, There Is Now An "OPEN, ALL-YEAR SEASON FOR ALL SPECIES OF FISH!." We Thank NYS DEC For This Being Implemented!.

ALL NYC DPR, And NEW YORK STATE DEC RULES And REGULATIONS ARE IN EFFECT IN ALL URBAN NYC DPR PARKS, NO EXCEPTIONS TO THE RULES. VIOLATE THEM AND YOU MAY BE ISSUED A SUMMONS BY ENFORCEMENT AGENTS FROM EITHER AGENCY.


FISHING IN ALL NYC DPR PARKS IS ON A "CATCH-AND-RELEASE" BASIS ONLY!..."NO KILL"..."NO KEEPER'S." ALL FISH MUST BE IMMEDIATLEY AND SAFELY RETURNED TO ITS AQUATIC HABITAT UNHARMED. USE OF "LEAD SINKERS" And "BARBED HOOKS" IS STRICTLY PROHIBITED. FISHING IN ALL NYC DPR PARKS IS ON A "LAND/SHORELINE BASIS." ANGLERS ARE PROHIBITED FROM ENTERING OR BEING IN ANY NYC DPR PARKS BODY OF WATER. PERSONAL VESSELS (Rubber Rafts, Etc.), USAGE OF FLOTATION DEVICES, WADEING, THE SETUP OF PERMANENT Or TEMPORARY ICE FISHING RIGS And ICE FISHING SHELTERS (Out On A Lake Or Pond, During Season) IS STRICTLY PROHIBITED. IN PROSPECT PARK, RENTAL OF THE PEDAL BOATS FOR RECREATION FISHING IS PROHIBITED. ALL ANGLERS ARE REQUIRED TO RESPECT THE HABITATS OF ALL OTHER AQUATIC LIFE, AS WELL AS MIGRATING WATER FOUL. THE SETUP OF TEMPORARY DOCKS, RAMPS, WOOD PLANKS TO FISH A LAKE Or POND IS PROHIBITED. IN PROSPECT PARK, ANGLERS ARE PROHIBITED FROM FISHING FROM THE PEDAL BOAT RENTAL DOCK AT THE WOLLMAN SKATING RINK WHEN THE BOATS ARE IN SEASON OPERATION. VENTURING OUT ONTO THE FROZEN ICE ON ANY NYC PARKS LAKE or POND, ESPECIALLY TO "ICE FISH" IS PROHIBITED and DANGEROUS. WHILE THE ICE MAY LOOK SOLID, THICK, And SAFE TO YOU, BELIEVE US "IT IS MOST CERTAINLY NOT." WE NOTE THE FEW RECENT DEATHS OF "ICE WALKER'S" IN PROSPECT PARK ALONE AS A PERFECT EXAMPLE. ALL ANGLERS ARE REQUIRED TO STAY OUT OF ANY AREA IN THE PARKS THAT IS CLOSED-OFF, SURROUNDED BY BARRIERS Or A FENCE. THE INTRODUCTION OF ANY OTHER SPECIES OF FISH (THAT IS NOT ALREADY A HABITANT) INTO ANY NYC P&R PARKS LAKE Or POND VIOLATES NYC P&R, And NY STATE DEC RULES And REGULATIONS.

ALCOHOL, ILLEGAL DRUG POSESSION And USAGE IN ALL NYC PARKS IS PROHIBITED. YOU WILL BE ISSUED A SUMMONS, OR EVEN ARRESTED IF YOU ARE CAUGHT. THERE ARE INDEED RANDOM, ROGUE ANGLERS FISHING OUR URBAN NYC PARKS THAT CONSUME SUCH. IT IS ONLY A MATTER OF TIME BEFORE THEY ARE "BUSTED!" BY THE LAW.

TRASH: All ANGLERS ARE REQUIRED TO PROPERLY REMOVE And DISPOSE OF ALL USED HOOKS, LINE, GENERAL TRASH THEY CREATE. PLEASE DISPOSE THEM IN THE NEAREST TRASH CAN Or TRASH BAG. IF YOU CANNOT FIND ONE, TAKE SAID ITEMS HOME AND DISPOSE OF THEM THERE. USED HOOKS, FISHING LINE, ETC., POSES A MAJOR And PRESENT DANGER TO ALL HABITANT PARK ANIMALS, AQUATIC INHABITANTS, AND EVEN FELLOW HUMANS.

ALL ANGLERS (LIKE ALL OTHER PARK-USERS) ARE REQUIRED TO READ And NOTE THE OFFICIAL "Opening And Closing Times" OF THE PARK YOU ARE FISHING IN. MAJORITY OF OUR PARKS OFFICIALLY CLOSE And ARE OFF-LIMITS TO THE PUBLIC AT 01:00 a.m.. THEY REOPEN At 05:00 a.m..
GET CAUGHT IN A PARK DURING HOURS OF CLOSURE AND YOU WILL EITHER BE ESCORTED OUT, BE ISSUE A SUMMONS FOR TRESPASS, Or, IF YOU REALLY "PUSH YOUR LUCK", BE ARRESTED. THERE IS A NYC PENAL LAW ON THE BOOKS RELATING TO THIS MATTER.
FISHING IS PROHIBITED DURING THE TIME FRAME A RESPECTIVE PARK IS CLOSED. GETTING CAUGHT DOING SO MAKES FOR A BAD SITUATION FOR ALL ANGLERS IN THE END.

The FEEDING OF PARK ANIMALS: FEEDING OF ANY LAND-BASE INHABITANT PARK ANIMAL, ESPECIALLY PIGEONS, SQUIRRELS, And WATERFOUL IS A VIOLATION OF NYC P&R RULES And REGULATIONS. YOU COULD BE ISSUED A SUMMONS IF CAUGHT DOING SO. WATERFOUL THAT ARE FED Food (Bread, Crumbs, Corn, Etc.) BY PARK-USERS THEN BECOME DEPENDENT ON SUCH ANTICIPATED, REGURLAR FEEDINGS. AS A RESULT, DURING WINTER MONTHS THEY MAY NOT SURVIVE And EVEN DIE FOR LACK OF SUCH HUMAN-BASED FEEDING. LET THEM SEEK OUT A DAILY MEAL Or SNACK ON THEIR OWN!...DO NOT ASSIST THEM IN DOING SO.

PRINTED COPIES OF THE OFFICIAL "DPR FISHING RULES And REGULATIONS", ESPECIALLY IN CENTRAL And PROSPECT PARK, CAN BE OBTAINED BY CONTACTING THEM VIA E-MAIL, REGURLAR MAIL, Or TELEPHONE. IN CENTRAL PARK YOU CAN PICK ONE UP AT THE 'DANA DISCOVERY CENTER'. IN PROSPECT PARK YOU CAN PICK ONE UP AT THE 'AUDOBON CENTER' AT THE BOATHOUSE, The CAROUSEL, PEDAL BOAT RENTAL OFFICE AT THE WOLLMAN ICE RINK, AND IN THE LOBBY RECEPTION AREA OF The LITCHFIELD VILLA (95 Prospect Park West). YOU CAN VIEW THE OFFICIAL RULES & REGS. ONLINE BY VISITING THE OFFICIAL NYC DPR WEB SITE, The CENTRAL PARK WEB SITE, And The PROSPECT PARK WEB SITE ("LINKS" To All 3 Can Be Found Here On Our Web Site). IN GENERAL,ALL NOTED "RULES & REGS." IN BOTH PRINTED PUBLICATIONS ARE ALSO IN EFFECT IN "ALL" NYC P&R PARKS WHERE FISHING IS PERMISSABLE IN A LAKE OR POND.
To Note, In The Case Of PROSPECT PARK, Back In 2001-2002, Concerned Fellow Anglers and I Myself Worked Closely With The PROSPECT PARK ALLIANCE Staff, (NYS DEC Reg. 2 Fisheries Staff Had Input Too), On The Overall-Emphasis Of The Park Fishing Rules. The ALLIANCE Printed The Rule Cards and WE Anglers, And (Back Then) A Lovely, Charming Young Lady (Seasonal-Employee/"Angler Diary Program") From NYS DEC Region 2 Named 'Julie', helped Distribute Them To Our Fellow Anglers. Especially The "Newbie's."