Welcome One And All To America , And New York...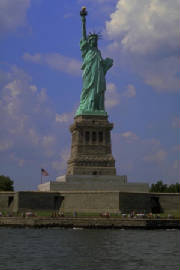 Give Us Your Tired, Your Poor, & Especially Your Avid Recreational Angler!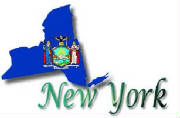 The TROUT Is Our Official State Fish!-The BASS Is NYC's Official Freshwater Fish!
( (C) Copyrighted 2001- M.T. Wright)
*WELCOME TO OUR WEBSITE*





***CATCH And RELEASE FISHING ONLY IN OUR URBAN NYC PARKS, FOLKS!---NO KEEPERS---NO POACHING***
I LOVE URBAN NYC PARKS! 
Parents, WE Are a "Kid Safe" Website To Visit And View!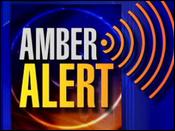 SAFE KIDS!...We Urge All Guardians and Parents Alike To Practice "Proper Child Safety Techniques", And Ask Them Not To Let Their Young Ones Roam Freely, On Their Own Without Adult Supervision During Summer Recess In Our Urban NYC Parks. Prospect Park Especially. For Safety Sake, Please Always Escort Them On All Such Outings!. Daily Or Otherwise.
Seriously, Don't Let Your Child Fall Prey To Some Sick Minded Perverted Adult Stranger, Or Become A Possible "Amber Alert." Thank You.
We Are A Registered AMBER ALERT Notifications Member Site!


*TOP NYC PARKS WATERS RESIDENT*

*NYC PARKS WATERS ARE The BEST IN NY STATE TO FISH FOR THEM!*
***STAY OFF ALL FROZEN LAKES AND PONDS IN NYC PARKS!***
HELLO And A WARM WELCOME TO OUR HIGHLY ACCLAIMED, HIGHLY PRAISED, WELL VISITED REC. FISHING WEBSITE, FOCUSING ON DETAILED INFORMATION ON ALL The ASPECTS OF RECREATIONAL "CATCH & RELEASE" FRESHWATER FISHING IN URBAN NEW YORK CITY DPR PARKS, WITHIN THE FIVE BOROUGHS Of "The BIG APPLE."

Basically My Aim, Being A Felllow Angler, Is To Provide "YOU" The Angler, And/ Or Curious Visitor, Basic Web Surfer, With All You Need To Know About Enjoying This Exciting Recreational Sport, In Our Urban New York City Parks.
And Whom Would Have Ever Thought That There Would Be "Great SWEETWATER Fishing Opportunities" In Our Backyard Urban NYC Parks. People Have Been Fishing These Parks For Generations Past!. I Honestly Cannot Remember The Number Of Times I Had Been In A Local Tackle Shop ( Like "Bernies" In Sheepshead Bay) And Some Other Anglers Would Ask Me, "Where Ya Headed ?." I Have Physically Left Them In Awe When I Told Them About The Lake In Prospect Park, And All The Other NYC Parks Lakes And Ponds. As A Result Of Such Conversations, Many Seasoned Local Saltwater Anglers Have Now Also Turned Into Becoming Regurlar Freshwater Park Anglers.
"Having A Bad Luck Day Saltwater Fishing ?"..." Then Got Off Your Butt And Go Get Your Valid NYS Freshwater License, Then Head To A City Park Listed Herein, And Try Your Hand At Freshwater BASS Fishing, Guy (Or Gal) !."
As Always With Recreational Fishing, There Is No Guarantee (Neither Can We) That You Will Hook Fish In Any Given Noted Park. Remember, There Are Many Factors That Come Into Play (Shoreline Noise; Time; Season; Water Temps.; Weather; Phases Of The Moon; Your Choice Of Bait; Your Own Presentation). Then Again, Maybe The Fish Are Feeling Lazy & Just Do Not Want To Come Out And Party Today. But Its Worth Your Time To Just Give It A Try Anyway.
Here On Our Web Site You Will Find Detailed Information On Such Topics As: The Basics Of Fishing Urban NYC DPR Parks; Who, What, Where You Can Legally Fish; Species Of Fish You Will Find; Recommended Bait & Tackle To Use; Our Guide To Local Bait & Tackle Shops; Where To Purchase The NY State Freshwater Fishing License, Borough-By-Borough; And The The Official NYC DPR, And NYS DEC Rules and Regulations That Are Presently In Effect; Even Directions To Get To Many Of These Parks Via Car, Bus, Subway. *A "NO KILL", CATCH-AND-RELEASE" POLICY IS IN EFFECT IN ALL NYC DPR PARKS WHERE FISHING IS PERMISSABLE ON A LAKE Or POND*

Reminder: Our City DPR Parks Lakes And Ponds Waterbodies Contain Waterfoul and Other Animal Wastes. As A Result You Definetly Do Not Want To Take Any Fish Home For A Meal. Species Of Fish From Our City Lakes And Ponds Waterbodies Are Also Not Intended For A Home Aquarium. For They Will Indeed Not Survive And Will Indeed Die. Keep "Our Aquatic Friends" In The Lake Or Pond You Hooked Them Out Of. In Retrospect, Just Like In Prospect Park, Most Park Drain Systems Feed Into The Parks Lakes And Ponds. "Yuch!." We Recommed You Bring Packets Of Toweletts, A Towel Or Rag To Clean And Wash Your Hands-Off With, After Having Them In The Water, And On All Fish You Briefly Handle, No Matter What. Yo, "Fish Slime Sucks", Right ?.
And Finally, Your Fellow Park Anglers Citywide Just Ask That You Too Also Respect The "Annual Pre-Spawn Period." If You Are A park Regurlar, You SHOULD By Now Know The Exact Spawning Spots In The lake Or Pond You Fish.

Have A Taste For Saltwater ?... Then You Will Find A Listing Of The Sheepshead Bay, Brooklyn "Charter & Party Boat" Fishing Fleet, On Our Very Popular, Highly Acclaimed, Well Visited (Major Hits!) Sister Website, 'The BROOKLYN SALTWATER FISHING PHOTO- GUIDE'. Just Use The "Link" On This Sites "Links Page" To Easily Access It!. Please Do Visit That WebSite As Well. It Features A "Photo Guide" To The "Top Brooklyn Shoreline Saltwater Fishing Spots...Even One Popular Spot In Queens. In Addition Spots Not To Fish.!. And Please, Tell Your Fishing Buddies About That Site Too. Help Spread The Word!!!.
We Have Added Music And Sound Clips To Our Website. Should You Have No Desire To Listen To Such, Please "Lower Your Computers Volume Controls." The Midi Tune On This Page Is Of Course Our City's Best Know Theme!. "NY-NY!."
***CELEBREATING OUR TENTH ANNIVERSARY ON THE WORLD WIDE WEB...2000-2010!.***

ANGLER ADVISORY: Both MEADOW and WILLOW Lakes In Flushing, Queens Are "CLOSED TO FISHING!."

NEWS: May, 2010...Thanks to the generosity and thoughtfulness of Prospect Park-Based Group 'FIDO" (Friendship In Dog Ownership), NEW "Fishing Line Recycle Bins" Have Been Placed at Spots around the Lake in Brooklyn's Prospect Park!. '"PLEASE USE THEM TO DISPOSE OF YOUR USED FISHING LINE!."
WE THANK All Our Site Visitors For The Many Continued "Hits" Over The Past 10 Years.
Oct. 6th., 2010...Wishing A Happy and Healthy Retirement To Brooklyn Borough Parks Commissioner Julius Spiegel. Great Job!!!. Warm Greetings and Best Of Luck To New Boro Commissioner Kevin Jeffrey!!!...(Mike).
NYC PARKS FREE "Wi-Fi" LOCATIONS (Click)
LEARN ABOUT THE FUTURE NEW 'LAKESIDE CENTER' IN PROSPECT PARK (Click)
The Highly Acclaimed 'PHOTO GUIDE TO BKLYN. SALTWATER HOT SPOTS'... SHORELINE SHEEPSHEAD BAY FISHING-BKLYN. CHARTER & PARTY BOATS-B&T Shops! (Click)*


"I Learned To Fish NYC Park's Right Here...I Did, I Did!"



I FISH NY

Scott Working Prospect Park Lake!--
(c) 2001 M.T.WRIGHT